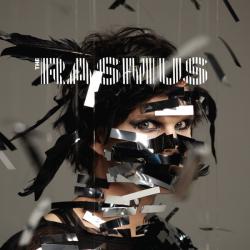 LETRA
Sky (Letra/Lyrics)
I have got a geavier heart i must give it away
maybe it´s not too late to regret now
I have gone into the deepest dark
I stained my hands with blood
and If the end whon´t be painful
I shoul be grateful
I just wanted to see the sky
open th one last time
I just wanted to feel the rain
washing away the pain
washing away the shame
I now fate´s deciding for everyone
and that for everythig
that we do there´s a reason
all my life have been asking why
I never thought i would get it together but finally now
as I´m leaving life has a meaning
I just wanted to see the sky
open the one last time
I just wanted to feel the shine
It could have been divine
give me one more night
I will make things right
I have changed my aways
all i need is time
give me one more day
let me clear the way
I´ll make up my crime
I will do my time and…
I have done terrible things
I must pay for the sins I´ve done
and now my world is in pieces
I got lost down in the blazing fire
traded my soul for a minute of pleasure
and now I must pay for the worthless treasure
I just wanted to see the sky
open the one last time
I just wanted to feel the wind
welcome the virgin snow
before it´s my time to go
I have got a heavier heart i must give it away
Maybe it´s not too late to regret now.
Datos de esta canción
SKY es una canción de The Rasmus que se estrenó el , este tema está incluido dentro del disco The Rasmus. Agradecemos a BlackLostSoul por haber sudido la letra de Sky.