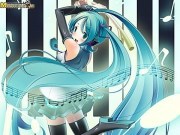 LETRA
Tsumi ni hikareru honnou
Juujika o seoi ikiru to chikatta
Heta na SUKIRU ja kawaite shimau no
Yoru ni dake hiraku hana no mitsu wa nigai kashira?
Tsume o tatete kizukenai de
Anata dake no onna ja nai kara
Kasaneta uso no kazu to kasaneta hada no kazu no
Sono aida ni mie kakure suru kiseki
Anata wa shiru koto wa nai kamen no shita no sugao
Damashite ageru wa saigo made kuruu hodo
[You treat me like your doll
But it's me that take(s) the control
sinful as a Perfect Liar
I will be the taker]
Kuroi jiman no kuruma de yorokobu da nante taikutsu na ronri
Yoru wa watashi ni nosete ageru kara
Mou sukoshi MASHI na JYOOKU no hitotsu mo ienai no?
Kiba o muite kamitsuite ageru
Itami koto mo hontou wa suki desho?
Kawari no otoko nante hakisuteru hodo iru wa
Anata konomi no watashi nante inai
Rikou na inu o enjite neko no me de azawarau
Kainara shiteru tsumori kashira? Denaoshite
[You believe you fell into my eyes
but you just fell into my lies
There is nothing left to keep
and your wound will get deep
You want to get into my mind
but I hate to let you bind
hide the knife behind the mask
lead you silently into dusk
Do you like it? Want it more?
but sorry it's time to go through the door
You treat me like your doll
but it's me who take(s) the control
If you try to see my pain
finally it ends up in vain
Making love is drastic
but this relation is static
for a while, please enjoy insecurity
because you will soon taste indignity
sinful as a Perfect Liar
I will be the taker]
Egaita kono SHINARIO wa higeki ni mo nita DORAMA
Kyozou no watashi o daita mama nemure
Kasaneta uso no kazu to kasaneta hada no kazu no
Sono aida ni mie kakure suru kiseki
Anata wa shiru koto wa nai kamen no shita no sugao
Damashite ageru wa saigo made kuruu hodo
GARASU no hahen yori azayaka na kire aji de
Kizuguchi kara mieta shinjitsu o mune ni yakitsukete
fuente: musica.com


X
Artistas relacionados