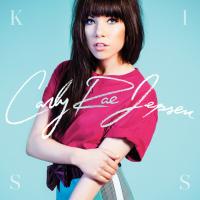 'Beautiful' se estrenó el . Esta canción está incluida dentro del disco Kiss.
LETRA
'Beautiful'
I know, I know its been a while, I wonder where you are, and
if you think of me sometimes, got you always on my mind,
you know I had it rought,trying to forget you but, the more
that I look around the more I realize you are what I am
looking for
What makes you so beautiful,
is you don't know how beautiful you are to me
You're not trying to be perfect
Nobody's perfect, but you are, to me
It's how you take my breath away
Fill the words that I don't say
I wish somehow, I could say them now
Oh, oh, I could say them now, yeah
Just friends, the beginning of the end
How do we make sense
From we're going our own?
It's like you're the other half of me
I feel incomplete, I should've known
Nothing in the world compares to the feelings that we share
So not fair
What makes you so beautiful,
is you don't know how beautiful you are to me
You're not trying to be perfect
Nobody's perfect, but you are, to me
It's how you take my breath away
Fill the words that I don't say
I wish somehow, I could say them now
its not you, blame it all on me, I was running from myself,
cause I couldnt tell, how deep that we,we were gonna be, I
was getting stress of me, but it hurts like hell, hope its
not too late just a twist of faith
What makes you so beautiful,
is you don't know how beautiful you are to me
You're not trying to be perfect
Nobody's perfect, but you are, to me
It's how you take my breath away
Fill the words that I don't say
I wish somehow, I could say them now
Apoyar a Carly Rae Jepsen
Carly Rae Jepsen no está entre los 500 artistas más apoyados y visitados de esta semana, su mejor puesto ha sido el 35º en agosto de 2012.

¿Apoyar a Carly Rae Jepsen?

Ranking SemanalMedallero