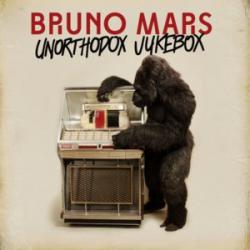 Money Make Her Smile
Letra
LETRA
Money Make Her Smile (Letra/Lyrics)
Are you getting back,
coming to the stage is a girl who's new in town
She goes by the name where your stacks at
This pretty little thing I swear wont let you down
Watch it drop it like.... hey
It's not complicated, so this wont take a while
You see music make her dance, and money money money make her smile
Money money money make her smile
Money money money make her smile
She's a super freak
You wouldnt know it if you saw her outside these velvet walls
No she dont go where preachers preach
She only go to the church when dollars foam
Watch it drop it like.... hey
It's not complicated, so this wont take a while
You see music make her dance, and money money money make her smile
Money money money make her smile
Money money money make her smile
Watch her....
It's not complicated, so this wont take a while
You see music make her dance, and money money money make her smile
Money money money make her smile
Money money money make her smile
Datos de Money Make Her Smile
MONEY MAKE HER SMILE es una canción de Bruno Mars que se estrenó el , este tema está incluido dentro del disco Unorthodox Jukebox. Agradecemos a HoolieEmotion por haber sudido la letra de Money Make Her Smile.
Sobre Money Make Her Smile
La pista número 9 de "Unorthodox Jukebox", Money Make Her Smile es una mezcla cremosa de cantos de ritmo rápido, percusión sin aliento y parpadeos electrónicos, con una parte final que pondría celosos a los Black Eyed Peas. Después de pasar la mayor parte del álbum experimentando con diferentes formas de composición de canciones, Mars se aventura en territorio inexplorado y partituras ajenas a su estilo de siempre.
Bruno comentó la canción en la revista Rolling Stone: Diplo tiene todos los sonidos en su computadora para hacer que una sala de fiesta se vuelva loca. De hecho, lo escribimos para ser un himno de un club de striptease. La idea provino, después de un concierto en París, fuimos a un club de striptease; el promotor se subió al micrófono y dijo:'¡Tenemos un invitado especial, Bruno Mars! - y luego tocaron "Just the Way You Are". Esa es la peor canción que se puede escuchar en ese ambiente, así que decidí escribir una buena que fuera con el ambiente.