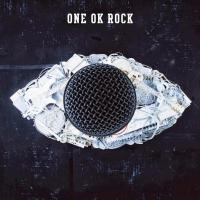 Clock Strikes Letra
Añadir a Favoritas
Guardar en Playlist
CLOCK STRIKES es una canción de One Ok Rock que se estrenó el , este tema está incluido dentro del disco JinseixBoku=.
Letra 'Clock Strikes'
What's waits for you?
What's breaking through?
Nothing for good
You're sure it's true
Eien nante naito iikitte shimattara
Amari nimo sabishikute setsunai desho
Daremoga hontou wa shinjitai kedo
Uragirarereba fukaku kizutsuite shimau mono
Towa ga aru sekai ga risou dewa naku
Sorewo shinji tsuzuketeiru sugata
Sorekoso bokura ga nozomubeki sekai
To kizukukoto ga dekitanara
What's will we have?
Believe the time
It's always forever
And I'll always be here
Believe it till the end
I won't go away
And won't say never
Doesn't have to be afraid
You can keep me to the end
Tameshi eien nante nai to iikirou
Soshitara kibou ya yume wa ikutsu shinudarou
Sorega sonzai shinai koto no zetsubou
To sonzai suru koto no zankoku wo
Souzou shitemite boku wa sukoshi mata
Mekuru PEEJI no te wo tomeru
How will we have?
Believe the time
It's always forever
And I'll always be here
Believe it till the end
I won't go away
And won't say never
Doesn't have to be afraid
You can keep me to the end
Woahhh ohh ohh ohh x 3
Woah oahhh oahhhhhhhh
Believe the time
It's always forever
And I'll always be here
Believe it till the end
I won't go away
And won't say never
Doesn't have to be afraid
You can keep me to the end
Keep me to the end
(You can keep me to the end)
You can keep me to the end (And the time will stay)
You can keep me to the end (Time goes by)
You can keep me to the end