LOLITA EN NGLÉS
I want to be more.
I like the rock 'n' roll.
Kill me the reventon
and the Vainilla Vodka

I try to be whatever really am.
Though I disturb to the others.

My life is, as a videogame
I touch a button and I have whatever I want.
I want that, that, that, that.
That is whatever I want.

Pink night
Lips probocan.
La La Lolita.

I'm your doom.
I break you the heart.
La La Lolita

Ah, ahya lolita.

If you want, you can me buy a blueberry gum.
You can't resist to my heart glass.
Without ment bavcó, he was Who writted it
But really I was Who invented it.
My life is, as a videogame
I touch a button and I have whatever I want.
I want that, that, that, that.
That is whatever I want.

Pink night
Lips probocan.
La La Lolita.

I'm your doom.
I break you the heart.
La La Lolita

Ay, ay, lolita.

Uh, uh, uh.
I paint me the mouth.
Uh, uh, uh.
With dynamite red.

Pink night
Lips probocan.
La La Lolita.

I'm your doom.
I break you the heart.
La La Lolita

Uh, uh lolita (Thjsa byy aaha haa aah)

(Repeat ultimate part)
fuente: musica.com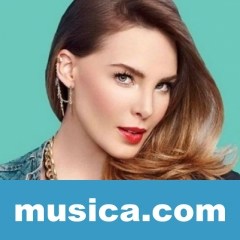 LOLITA EN NGLÉS
LETRAS DE BELINDA
Letra añadida por:
asasggs
Escrita por:
ALANIA BEATON,JIMMY HARRY,BELINDA PEREGRIN,IGNACIO PEREGRIN
Publicada por:
SONY/ATV MUSIC PUBLISHING LLC,WARNER/CHAPPELL MUSIC, INC.,UNIVERSAL MUSIC PUBLISHING GROUP,KOBALT MUSIC PUBLISHING LTD.,BMG RIGHTS MANAGEMENT