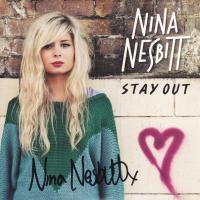 Just before goodbye
Letra y Canción
Añadir a Favoritas
Guardar en Playlist
JUST BEFORE GOODBYE es una canción de Nina Nesbitt que se estrenó el , este tema está incluido dentro del disco Stay Out.
LETRA
'Just before goodbye'
You got new jeans, the hoodies not gone
I'm in a new dress that I've never worn
And I could have sworn
You didn't bat an eye when I walked
Into the room where I first thought
You could be the one
Have we been seeing the world through a piece of shattered glass
Cause something so beautiful can fall apart so fast
Just before goodbye
You had a chance to change your mind
Just before you lied saying
You gave this your best try
It's not enough to try
You have to give your blood and tears and time
You have one last chance to change your mind
Just before goodbye
Curtains are drawn but we're still dressed
The film plays on whilst under my bed
I ask what is left now?
But you ignore, pretend that we're be fine
But we're not together half of the time
How would I know the signs?
Have we been seeing the world through a piece of shattered glass
Cause something so beautiful can fall apart so fast
Don't you understand
Just before goodbye
You had a chance to change your mind
Just before you lied saying
You gave this your best try
It's not enough to try
You have to give your blood and tears and time
Take the world of hurt inside
You have one last chance to change your mind
Just before goodbye
Just before goodbye
You had a choice to change your mind
Just before you lied saying
You gave this your best try
It's not enough to try
You have to give your blood and tears and time
Take the world of hurt inside
You have one last chance to change your mind
Just before goodbye
Before goodbye
Before goodbye