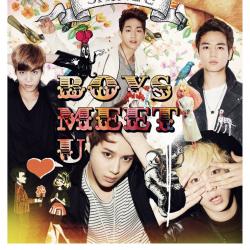 LETRA
Breaking News (Letra/Lyrics)
It's A Breaking News ...
(It' s A Breaking News) Be Here
It's A Breaking News (Ahhhhhhhh!!!!) Foo!
It's A Breaking News (Check!)
(It's A Breaking News )Let's Go!( Let's Go!)
It's A Breaking News News
(Come On! Bring Down The Wall!)
S.O.S to uchi naru Voice
Frustration hachikire sou na In My Mind
Setsunateki de shoudou teki de
kitto sonna hageshii omoi kakushiten no
Everyday Everynight kizukeba Anytime
Motomeru hikari
(You Can Bet ! Everything Is Gonna Be Alright !)
Karei na Revival
Kagayakazu irarenai isso Like A Star
Heartbeat , For My Heartbeat
Kono toki wo kizameyo Breaking News
Let me get Excited !
Tsuyoku uchinaraseyo Breaking News
Go On ( Make Your History )
Always ( Change The Destiny )
Shinjita subete ga Truth
So high (So I Set Me Free)
Motto Glory (Touch The Mystery)
Ima wo nurikaeru Breaking News
Jouji Headline asu mo Deadline
Back Number ni ki wo torareteru hima wa nai
Are you ready? Konshin no Screaming
Kaze kitte idomu Stage arabutte toki ni wa Crazy
Everyday Everynight omoeba Anytime
Zasetsu no fureebaa (fureebaa)
(You Can Bet! Everything Is Gonna Be Alright !)
Waruku mo nai njanai?
Ari no mama ai no mama ikite mitai Yeah!
Heartbeat, For My Heart
Hibana makichiraseyo breaking news
Let Me Get Excited!
Dashi oshimi dekinai yo Breaking News
Go On (Make Your History)
Always (Change The Destiny)
Kibou michitarita Scoop (machikogareta Scoop)
So High (So I Set Me Free)
Motto Glory (Touch The Mystery )
Ima wo kakenukero Breaking News
Hisoka na yokubou wa Under Way (I Will Find Under Way)
Ai ni mae mukidashi de Come Back To Life !
Yah Yeah Ah yukisaki wa michi naru hou
We've Got A Love Hajikeru Beat Around The World
Kanousei ni kakete mitakute tobinotte
Right Away I Get Away
This One koko wa New Age
Nando michi ni mayottatte We're Over The Distance
Kyou mo koukishin ga tomara nai
(Alright!) Heartbeat , For My Heartbeat
Kono toki wo kizameyo
Breaking News (It's A Breaking News )
Let Me Get Excited! (Get Excited!)
Tsuyoku uchinaraseyo
Breaking News (Break It, Break It)
Go On (Make Your History)
Always (Change The Destiny) Destiny
Shinjita subete ga Truth (Kimi ni misetai Truth)
So High (So I Set Me Free)
Motto Glory (Touch The Mystery)
Ima wo nurikaero
Breaking News (Breaking News)
It's A Breaking News (It's A Breaking News)
It's A Breaking News