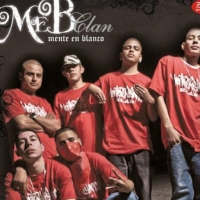 BORRACHOS Y GRIFOS TRADUCIDA AL INGLÉS
Drunk and walk pinned taps
bi rifo always the Hostel!
drunk and walk pinned taps
bi rifo always the Hostel!
feipeo me I put my 2 earrings
I stretch my limits almidoneado and well pressed
I do not miss my tennis nike red cloth
for if I bring my glasses my eyes palettes
then I'm going to party
if I do not bring my compitas fair pay me
armo a guamas drunk I like to walk well
and if a hut hot for my taste the hook
pancho know I'm well those who know me
click Smurfs are cute Mexico fourteen
twelve of the night and I already got two, three hapy
I do what I please I'm a child of Daddy
I spend pisteando I like to walk well attached
dawned I get to be surrendered
I stay asleep and wake up again and again
to get the crazy crazier valdes
I heart blank mind
leave home and head to the alley
pa role with mou go every night
old looking to be Mochen
I'm synonymous with celebration
Monday to Monday until dawn bastard
tinder smoke me every day
also pass then after a cold
alcohol living living life
top down as excess
mi vida loca by nature
intoxicated from head to toe
of pary in pary with marijuana and beer
Sex Drugs Alcohol only thing that interests me
one bounce snuff for me there who support me
simon is not the dark north
san nicolas of shell rap heron
mustard and grab take out my race environment
private home of luggage you
we preserve that comb the neighboring
brincate once the fence if operating
each pallet and cash Speck
We take photos of tattoos and face plate
are in search of hansom smurfs are we
and is that in my neighborhood is pure board chisko
While the risko panikiados when salemos
drunken fights and gang life is
craziness like this is not going to live any
I'm not cricket from rubble azorrillo
I have the right mind twisted because I need a screw
ja chatter begins as I love
I for drinks cool my throat pa
tinder smoked here till morning
pa blank mind what is offered
ml Smurfs cute mexico
going through my flesh with which I drink
and so we do not always giving can
if it was not the chili that was leg
6 demons are always good to throw
pa trout always well where I look
already know it like this on this side
and if you do not know the finished chili tas
red flag and always very firm
take out another joint I want to laugh
well and good fuc*** lokito and toasted
and the next day do not even know how I got
'm well put my daily routine
to preserve with my buddy smoking maria
already know it from a dangerous neighborhood
with these crazy ball of filthy
Cruzen not in my way
I bring the flow and the finest dj
I walk around my arm tattooed
While they throw the placaso tumbadotes
pure aja faucet with glasses
those in my neighborhood who never crack chile
and as my taste this life bro
of aventarme a churro because I'm on a blow
chiquititos eyes smile from ear to ear
and tell me I look old fuc*** asshole
between war dogs live alleys
pure 14 well sign with flag
drunk and walk pinned taps
bi rifo always the Hostel!
drunk and walk pinned taps
bi rifo always the Hostel!
Apoyar a Mente en Blanco
Mente en Blanco no está entre los 500 artistas más apoyados y visitados de esta semana, su mejor puesto ha sido el 319º en noviembre de 2020.

¿Apoyar a Mente en Blanco?

Ranking SemanalMedallero