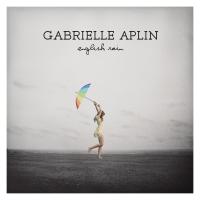 Evaporate Letra
Añadir a Favoritas
Guardar en Playlist
EVAPORATE es una canción de Gabrielle Aplin que se estrenó el , este tema está incluido dentro del disco English Rain.
Letra 'Evaporate'
Flesh and bone wrapped up in skin
Kept alive by oxygen
But right now breathing is so tough.
They say they know what I can feel
And time will find a way to heal
But right now time is not enough.
But then I feel you soaking in
I can feel the blood rushing again
When it's too hard and too late,
When I'm too tired to run away
When it can't stay the way it was,
I need you 'cause
You smash the trouble I can't take
And all the pieces of the break
Evaporate, evaporate, evaporate
I don't know how the words you say
Hold a thousand times more weight
Than any word I've heard before.
But then I feel you soaking in,
I can feel the blood rushing again
Through my veins, I can feel the pulse begin to race
When it's too hard and too late
When I'm too tired to run away
When it can't stay the way it was
I need you 'cause
You smash the trouble I can't take
And all the pieces of the break
Evaporate, evaporate, evaporate
Run, run, watch them run away
Fly, fly, make them fly away
When it's too hard and too late
When I'm too tired to run away
When it can't stay the way it was,
I need you, 'cause
You smash the trouble I can't take
And all the pieces of the break
Evaporate, evaporate, evaporate
Evaporate, evaporate, evaporate