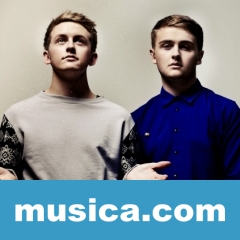 'January' se estrenó el . Esta canción está incluida dentro del disco Settle.
LETRA 'JANUARY'
Tell me just what I should be expecting
Cause here I am on my own free will
Fortune favors the brave,
So they say
I might as well fix something, play your game
Make a memory the reason
Remembering the time when you and I felt the high
I've found a way to justify
And we cannot regret
The aesthetical feel
We had our brighter day
Was it synthetic or real?
I protect the memory
If baby you can't recall it
You can't recall that
20 second journey with me
If baby you can't recall it
I won't forget that
[2x]
Was it just as real as you expected?
Does looking back give you a chill?
Show me something you prefer today
Yea yea
Or maybe you're grown up and down to say
That amnesia gave you freedom
Or maybe you're a kind that tells a lie just to lie
I never have to say goodbye
And we cannot regret
The aesthetical feel
We had our brighter day
Was it synthetic or real?
I suspect your disbelief
Put in faith in your relief
I suspect your disbelief
Put in faith in your relief
I suspect your disbelief
Put in faith in your relief
I suspect your disbelief
I protect the memory
If baby you can't recall it
You can't recall that
20 second journey with me
If baby you can't recall it
I won't forget that
[3x]
Apoyar a Disclosure
Disclosure no está entre los 500 artistas más apoyados y visitados de esta semana.

¿Apoyar a Disclosure?

Ranking SemanalMedallero