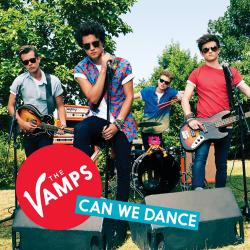 Mt. Brightside LETRA
The Vamps
Añadir a Favoritas
'Mt. Brightside' se estrenó en 2013. Este tema está incluido dentro del disco Can We Dance - Single
Al final de la letra de Mt. Brightside podrás comentar sobre ella o acceder a más canciones de The Vamps y a música relacionada.
Coming out of my cage
and i've been doing just fine
gotta gotta be down
because i want it all
it started out with a kiss
how did it end up like this?
it was only a kiss
it was only a kiss
Now i'm falling asleep
and she's calling a cab
while he's having a smoke
and she's taking the drag
Now they're going to bed
and my stomach is sick
and it's all in my head
but she's touching his chest now
He takes off her dress now
let me go
and i just can't look
it's killing me
and taking control
Jealousy
turning saints into the sea
turning through sick lullaby
joking on your alibi
but it's just the price i pay
destiny is calling me
open up my eager eyes
i'm mr. brightside
(repeat)
Más abajo podrás valorar y comentar la canción Mt. Brightside.
Puntuar 'Mt. Brightside'
¿Qué te parece esta canción?
-
0 votos
* Gracias a Holamellamogabii por haber añadido esta letra el 11/1/2014.
Comentar Letra
Comenta o pregunta lo que desees sobre The Vamps o 'Mt. Brightside'
Comentar
+ The Vamps
Canciones del Disco