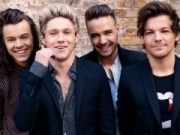 Find the words
LETRA
Find the words Letra
If Icould find the words for you today
I do not like to ask forgivenes for that as I can not
find the words again
I could not do to harm your heart i wold like to come bac again
I want to ask forgiveness but can not find the words again
I want you back for so we can be together and,
to ask forgiveness , but it is no meething the words
find the words
If i could have you here again, if i could carress your skin,
if i could love you...
but I can not find the words to forgive
come back to me and i´ll give you anything
you want and forgive, back to me.
I want you back for so we can be together and,
to ask forgiveness , but it is no meething the words
find the words...
my little friend
Datos de esta canción
FIND THE WORDS es una canción de One Direction. Agradecemos a ilove1Dharry.0 por haber sudido la letra de Find the words.