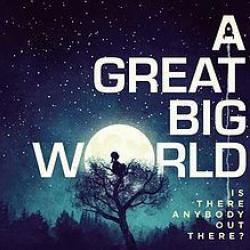 LETRA
Everyone Is Gay (Letra/Lyrics)
If you're gay then you're gay
Don't pretend that you're straight
You can be who you are any day of the week
You are unlike the others
So strong and unique
We're all with you
If you're straight well that's great
You can help procreate
And make gay little babies
For the whole human race
Make a world we can live in
Where the one who you love's not an issue
'Cause we're all somewhere in the middle
And we're all just looking for love to change the world
What if the world stops spinning tomorrow?
We can't keep running away from who we are
If you're gay then you're gay
If you're straight well that's great
If you fall in between that's the best way to be
You've got so many options
Every fish in the sea wants to kiss you
Aww...
'Cause we're all somewhere in the middle
And we're all just looking for love to change the world
What if the world stops spinning tomorrow?
We can't keep running away from who we are
And we're all here in it together
We're one step closer to breaking down the walls
Everyone is gay
Datos de esta canción
EVERYONE IS GAY es una canción de A Great Big World que se estrenó el , este tema está incluido dentro del disco Is There Anybody Out There?. Agradecemos a anaaaaaaa por haber sudido la letra de Everyone Is Gay.
Sobre Everyone Is Gay
Una canción lanzada en Youtube en 2013, más tarde lanzada como la séptima canción de su álbum de 2014 "Is There Anybody Out There?".

"Everyone is Gay" es un himno de los derechos de los homosexuales que fue hecho como un reto planteado por sus amigas Kristin y Dannielle  para hacer "la canción más homosexual de la historia" para una compilación.