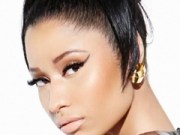 No Love
LETRA
No Love Letra
August, young money
I swear this is my favorite song
I'm serious.
August you know, i'm here to save you
Me and em girls, we ain't the same boo
You know i hate it, when you live me
Cause you love i then you leave it
But you know how bad i need it
You're so fuckin' conceited
Why you coming over weeded.
You can't treat me like you treat them
Yes, i am the créme de la créme
Yes i am from one to ten, ten
You fronting in them streets, saying with just friends
You can't front like this ain't why realer
I know you hard, i know that you a killer
I know you started off a dope dealer
But let your guards down
Your niggas know you feel her, feel her.
So what you want, baby?
Yeah you...
Datos de esta canción
NO LOVE es una canción de Nicki Minaj. Agradecemos a Barbz Colombia por haber sudido la letra de No Love.