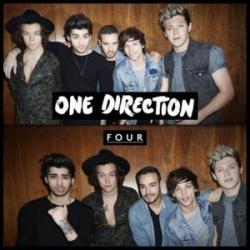 LETRA
Ready To Run (Letra/Lyrics)
[Harry]
There's a lightning in your eyes, I can't deny
Then there's me inside a sinking boat running out of time
Without you I'll never make it out alive
But I know, yes I know I'll be alright
[Liam]
There's a devil in your smile it's chasing me
And every time I turn around it's me that speak
There's a moment when you finally realize
There's no way you can change the rolling time
But I know, yes I know that I'll be fine
[All]
This time I'm ready to run
Escape from the city and follow the sun
Cause I wanna be yours, don't you wanna be mine?
I don't wanna get lost in the dark of the night
This time I'm ready to run
Wherever you are is the place I belong
Cause I wanna be free, and I wanna be loved
I will never look back now I'm ready to run
[Harry]
I'm ready to run
[Niall]
There's a future in my life I can't foresee
But less of course I stay on course to keep you next to me
[Louis]
There will always be the kind to criticize
But I know, yes I know I'll be alright
[All]
This time I'm ready to run
Escape from the city and follow the sun
Cause I wanna be yours, don't you wanna be mine?
I don't wanna get lost in the dark of the night
This time I'm ready to run
Wherever you are is the place I belong
Cause I wanna be free, and I wanna be loved
I will never look back now I'm ready to run
[Zayn]
This time I'm ready to run
I keep everything that I got from your life
[Harry]
This time I'm ready to run
Escape from the city and follow the sun
[All]
Cause I wanna be yours, don't you wanna be mine?
I don't wanna get lost in the dark of the night
This time I'm ready to run
(This time I'm ready to run)
Wherever you are is the place I belong
Cause I wanna be free, and I wanna be loved
I will never look back now I'm ready to run
I'm ready to run
Datos de esta canción
READY TO RUN es una canción de One Direction que se estrenó el , este tema está incluido dentro del disco Four. Agradecemos a AndreaDamas por haber sudido la letra de Ready To Run.
Sobre Ready To Run
Para continuar construyendo la anticipación de su cuarto álbum de estudio en 11 días, los chicos de One Direction pusieron a sus seguidores y fans en los medios sociales la tarea de desbloquear esta nueva pista para aquellos que preordenaron el álbum. Finalmente los seguidores consiguieron los objetivos fijados y fueron recompensados con "Ready to Run".
Esta esperada canción fue escrita conjuntamente por Liam Payne, Louis Tomlinson, John Ryan, Julian Bunetta y Jamie Scott.
Este tema cuenta con las voces adicionales de fondo de John Ryan, Jamie Scott, Damon Bunetta y Julian Bunetta.