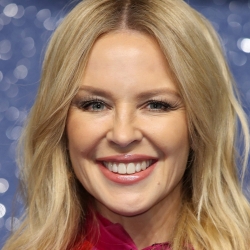 'Absolutely Anything and Anything At All' se estrenó el .
LETRA 'ABSOLUTELY ANYTHING AND ANYTHING AT ALL'
[Intro]
Absolutely anything and anything at all
Streakin' through the light, Jupiter in sight
Absolutely anything
[Verse 1]
You could do anything, whatever you wanna do
What would you do? And who would you do it to?
If you could be whoever you wanna be?
Am I crazy? Or did this just happen to me?
[Chorus]
Absolutely anything and anything at all
Streakin' through the light, Jupiter in sight
This star is intergalactic
Absolutely anything and anything at all
Shinin' like a star, reignin' like a czar
Oh absolutely anything
[Verse 2]
See now I got everything, whatever you want you get
When I write a song, everyone sings along
But I can hear the thunder comin', raining down
Havin' it all was a bit of a ball but the truth keeps rollin' around
[Bridge]
I think I'm goin' cuckoo
Tell me that I'm wrong
Hittin' me like voodoo
Yeah I'm gonna play along
I think I got the power, what you gonna do?
I'll make it happy hour, it's on you
So come on people
Get the world hot
So come on people
Give me what you got
I'm gonna get you jumpin'
Jumpin' on the spot
With a little somethin' somethin'
Somethin' that you got
So come on people
[Chorus]
Absolutely anything and anything at all
Streakin' through the light, Jupiter in sight
This star is intergalactic
Absolutely anything and anything at all
I can see the future but I never kiss and tell
Shining in the starlight, all I wanna do is sing
Absolutely anything
Absolutely anything
Absolutely anything
Absolutely anything and anything at all
Streakin' through the light, Jupiter in sight
This star is intergalactic
Absolutely anything and anything at all
I can see the future but I never kiss and tell
Shining in the starlight, all I wanna do is sing
Absolutely anything
Apoyar a Kylie Minogue
Kylie Minogue no está entre los 500 artistas más apoyados y visitados de esta semana, su mejor puesto ha sido el 161º en diciembre de 2010.

¿Apoyar a Kylie Minogue?

Ranking SemanalMedallero