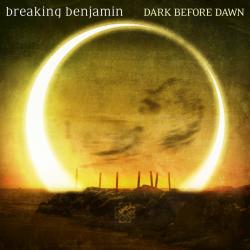 LETRA
Hollow (Letra/Lyrics)
Stay alive
Heaven holds a place for us tonight
I am paralyzed
Close your eyes
Drive away the cloud that hides the light
And leave the pain behind
Dead alive
Find a way to bury all the lies
Escape the pain inside
'Cause I don't want to fall
Or let you go
Love left me hollow
I'm with you in the end
Cold, crippled, and shallow
Don't leave me here again
Fruit of life
I can hear the voices of the hive
Chemicals collide
Loaded smile
Light the way for those you left behind
Set the earth on fire
'Cause I don't want enough
I want it all
Love left me hollow
I'm with you in the end
Cold, crippled, and shallow
Don't leave me here again
I can't go on
You are bound to break me in
I come undone
Don't you drag me down again
I've come undone!
Love left me hollow
I'm with you in the end
Cold, crippled, and shallow
Don't leave me here again
I can't go on
You are bound to break me in
I come undone
Don't you drag me down again
Datos de esta canción
HOLLOW es una canción de Breaking Benjamin que se estrenó el , este tema está incluido dentro del disco Dark Before Dawn. Agradecemos a wallylex por haber sudido la letra de Hollow.