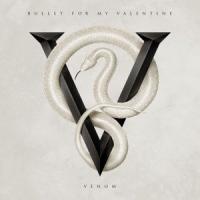 Worthless
Letra y Canción
Añadir a Favoritas
Guardar en Playlist
WORTHLESS es una canción de Bullet For My Valentine que se estrenó el , este tema está incluido dentro del disco Venom.
LETRA
'Worthless'
You're worthless to me
Have you nothing to say?
Can't you see what you're doing to me?
You keep breaking me down
But I won't let you get the better of me
I can't take anymore
Look at me
Is this what you want?
Look at me
Am I what you need?
One more word and I'm taking this all away
I won't take anymore
You can keep all your apologies
Those words are worthless to me
And I don't wanna hear that you're sorry
Your words mean nothing to me
Has this opened your eyes?
It was only a matter of time
I can tell by that look on your face (on your face)
That you know the tables have turned
No one's fault but your own
Look at me
Tell me what you see
Look at me
Am I what you need?
One more word and I'm taking this all away
I won't take anymore
You can keep all your apologies
Those words are worthless to me
And I don't wanna hear that you're sorry
Your words mean nothing to me
No, I don't wanna hear that you're sorry
Your words are worthless to me
You can keep all your apologies
Listen to me
You can keep all your apologies
Those words are worthless to me
And I don't wanna hear that you're sorry
Your words mean nothing to me
No, I don't wanna hear that you're sorry
Your words mean nothing to me
And I don't wanna hear that you're sorry
Your words are worthless to me
They mean nothing
Apoyar a Bullet For My Valentine
Bullet For My Valentine no está entre los 500 artistas más apoyados y visitados de esta semana, su mejor puesto ha sido el 187º en mayo de 2010.

¿Apoyar a Bullet For My Valentine?

Ranking SemanalMedallero