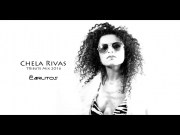 LETRA
Love Song For You (Letra/Lyrics)
Wake up in the morning
right now Im alone
look inside the mirror
rolling tears that say youre gone
Dreaming of tomorrow
I feel is all I have
drowning in my sorrow
Because we know is just
the same old story
they dont worry
walking by my side
Im with you
dying hours
falling towers
Boy, you know
Im dying for you
Same old story
they dont worry
walking by my side
Im with you
dying hours
falling towers
Boy, you know
Im dying for you..
Im. so in love with you boy
you know is true boy
come to my arms
dont say Im sorry
My heart is breaking to boy
Love song for you boy
the stars in the night
are shinning for you love
For you love Boy
Are shinning for you love boy
Im dying for you love
Datos de Love Song For You
LOVE SONG FOR YOU es una canción de Chela Rivas. Agradecemos a Ivet Ciccone por haber sudido la letra de Love Song For You.