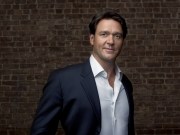 LETRA
There's a film that plays inside my head
Full of things we did and words we said.
We were both so young, didn't have a dime.
All we had was plenty of time.
But the world was sweet and life was fine.
And the nights were warm as apple wine.
And we shared a bed that was made for two
Where at night I'd tell all my dreams to you.
And you promised they would come true in time.
I would depend on your warming touch.
There was no end to your willing heart.
And what I asked you would always do even when I knew
What I asked might drive us apart in time.
Now that leaves me here, so far away.
Thinking how the two of us went astray.
Still I close my eyes and the movie plays
That remembers us in our prime.
And I get to view me and you
In a time when all that we had was time.
fuente: musica.com


X