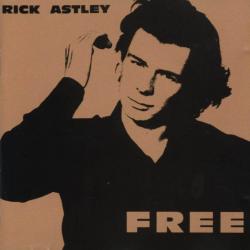 Behind The Smile LETRA
Rick Astley
Añadir a Favoritas
'Behind The Smile' se estrenó en 1991. Este tema está incluido dentro del disco Free
Al final de la letra de Behind The Smile podrás comentar sobre ella o acceder a más canciones de Rick Astley y a música relacionada.
(Chorus)
Behind the smile that I portray
I am saddened every day
My eyes are sore with endless nights of crying
I hope that you don't feel this way
My heart fills with tears when you pass me by
You won't look me in the eye
Don't you think that it's a crying shame
We must play these silly games
The pain in my heart that shows we're apart
Is growing stronger day by day
(Repeat chorus)
If you think that I have done you wrong
I won't try to change your mind
But try to think of the love that we once had
And maybe things won't seem so bad
The memories of those times are vivid in my mind
And yet they slip away as time goes on
Take me back tonight
Hold me close and tight
Forever I will be true
Behind the smiles that we portray
There is nothing hidden away
Our eyes are sore because we are crying
I hope we'll always feel this way.
Más abajo encontrarás canciones relacionadas con Behind The Smile.
Puntuar 'Behind The Smile'
¿Qué te parece esta canción?
5,00
1 voto
* Gracias a Alberto_bipolar por haber añadido esta letra el 25/11/2016.
Comentar Letra
Comenta o pregunta lo que desees sobre Rick Astley o 'Behind The Smile'
Comentar
+ Rick Astley
Canciones del Disco
Música Relacionada