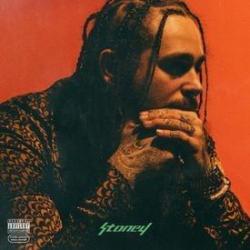 LETRA
No Option (Letra/Lyrics)
Hoe I'm so clean and motherfuc*** just talkin'
Show up at the spot and now everyone they all watchin'
Don't wanna prove you wrong but you leave me with no option, yeah yeah
Everybody asking Post when is the album droppin'?
Ever since the very first day that I been poppin'
Don't wanna prove you wrong but you leave me with no option, yeah yeah
Ohh, swingin' in a four door, now they takin' four doors
Bottles we need more of those, ohh
Say she bring it a little shorter, he be on the boarder
She always bring four rolls, oh yeah
Everything that I went for, waited so long to get old
The caddie just sits on the chrome, I swang [?]
Baby wanna get in this S-Class, lil mama she just wanna go fast
You know baby you don't get a free pass, so I told her ass gas on grass
Rolex with the diamonds keep me shining
Gotta have perfect timing when I'm riding
Brand new Maserati with no mileage, oh oh oh yeah
Hoe I'm so clean and motherfuc*** just talkin'
Show up at the spot and now everyone they all watchin'
Don't wanna prove you wrong but shit you leave me with no option, yeah yeah
Less you hoppin' in a old school, swimmin' in the car pool, everything is all cool
And she told me not to tell with all the rumors that I heard, she said that everything was all true
Baby wanna get in this S-Class, lil mama she just wanna go fast
You know baby you don't get a free pass, so I told her ass gas on grass
Rolex with the diamonds keep me shining
Gotta have perfect timing when I'm riding
Brand new Maserati with no mileage, oh oh oh yeah
Just me and lil mama yeah, ridin' round the LA
Just me and lil mama yeah, we run the city yeah
Baby wanna get in this S-Class, lil mama she just wanna go fast
You know baby you don't get a free pass, so I told her ass gas on grass
Rolex with the diamonds keep me shining
Gotta have perfect timing when I'm riding
Brand new Maserati with no mileage, oh oh oh yeah
So come hop in the coupe, what do you wanna do?
Put that dime in my coupe, with the gold on my tooth, oh yeah.
Datos de No Option
NO OPTION es una canción de Post Malone que se estrenó el , este tema está incluido dentro del disco Stoney (Deluxe). Agradecemos a Alberto_bipolar por haber sudido la letra de No Option.
Sobre No Option
"No Option" es la canción de Post Malone dirigida para sus odiadores y también para sus fans sobre el retraso de su álbum.
En un mensaje de corazón en Instagram, dijo a sus fans que su álbum iba a ser pospuesto debido a complicaciones imprevistas.
En el post de Instagram se disculpó personalmente en su nombre y en el de su equipo y expresó su descontento por el revés.
Ahora que el álbum ha salido a la venta, tiene tiempo para convencer a cualquiera que lo haya dejado fuera cuando Stoney se retrasó.

En esta canción deja claro que este es su momento de brillar y que nadie se interpone en su camino.
El 14 de junio de 2018, "No Option" fue certificado Platino por la RIAA.
Esta apreciada canción fue escrita conjuntamente por Trocon Markous Roberts, Christopher Rude, Justin Bieber, Cashio, Louis Bell, Michael McGinnis, Michael Hancock y Post Malone.
La canción fue lanzada con éxito en todos los medios el día 9 de diciembre del año 2016.