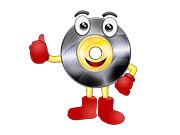 Wanna take my time
Letra y Canción
Añadir a Favoritas
Guardar en Playlist
WANNA TAKE MY TIME es una canción de David Hallyday.
LETRA
'Wanna take my time'
Baby, baby this is so intense, how you make my senses burn,
I love to watch your body writhe, I love the yearning in your eyes,
I wanna tease you until you scream, make every dream come real
I wanna find the secret places
that show me all you feel, ohh !
wanna take my time
I wanna take my time, yeah
Let go of every inhibition,
it's a rollercoaster ride !
I wanna give you my permission, to show your crazy side, ohh !
Baby, take your time, oh !
Ohh, I wanna take my time
(SOLO)
Just like wine improves with age
we'll get better through each phrase of this
I have never known a kiss
with the power to make history
don't let this ever end, let's do it once again
and again and again, girl, oohh !
Sometimes I don't ever tire,
the fire reignites,
baby, baby, it's alright
to show your heart
tonight, ooohh !
I'm gonna take my time, I wanna take my time
I'm gonna take my time, baby, take your time, girl
baby, take your time, girl, I'm gonna take my time, yeah
I'm gonna take my time, I wanna take my time
I'm gonna take my time, I wanna take my time, yeah
I'm gonna take my time, I wanna take my time
I'm gonna take my time, yeah, I wanna take my time, yeah
I'm gonna take my time, I wanna take my time, yeah
I wanna take my time