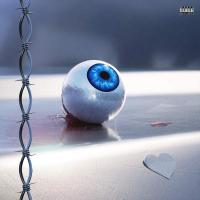 LETRA
'Candy Paint'
Yeah, yeah, mmm
[Chorus]
Candy paint with the white on top
Lambo doors are the oo-op drop
If you busy plotting on what I got
Kick in your door, that's what you thought
Hundred thousand dollars on the table top
Half price my whips same price my watch
Got no jumper but I ball a lot
Bitch I'm young stoney, I do what I want
Candy paint with the white on top
Lambo doors are the oo-op drop
If you busy plotting on what I got
Kick in your door, that's what you thought
Hundred thousand dollars on the table top
Half price my whips same price my watch
Got no jumper but I ball a lot
Bitch I'm young stoney, I do what I want
[Verse 1]
Didn't know that was your girl when she gave me top
Kicked her out the Rolls said, "Thanks a lot"
God damn I love paper, like I'm Michael Scott
I can do things that your man cannot
Slide boy comin' down
Damn I'm hot
Everybody say that I gotta be stopped
Even though my final form ain't unlocked
I'm so far ahead of you motherfuck***
How you comprehend what you ain't understanding?
Count a hundred bands and I watch it vanish
Diamonds going crazy like they on the dance floor
Got a lot of ass, nothing I can't handle
[Bridge]
Flavor that's whatever, you should try a sample
Baby I'm the boss like I'm Tony Danza
Everybody trying to tell me what I stand for
But you don't fuc*** know me homie you don't want war
[Chorus]
Candy paint with the white on top
Lambo doors are the oo-op drop
If you busy plotting on what I got
Kick in your door, that's what you thought
Hundred thousand dollars on the table top
Half price my whips same price my watch
Got no jumper but I ball a lot
Bitch I'm young stoney, I do what I want
Candy paint with the white on top
Lambo doors are the oo-op drop
If you busy plotting on what I got
Kick in your door, that's what you thought
Hundred thousand dollars on the table top
Half price my whips same price my watch
Got no jumper but I ball a lot
Bitch I'm young stoney, I do what I want
[Verse 2]
I've been rolling twenty ash, hit the road
Hit the switch up the suicide doors
We already know you vanished though
Hit my momma when I ride in that, oh
All these motherfuck*** so false with me
If your money funny, don't talk to me (nah)
I know there is shit that you could offer me
Take a second if you think about crossing me
[Bridge]
Flavor that's whatever, you should try a sample
Baby I'm the boss like I'm Tony Danza
Everybody trying to tell me what I stand for
But you don't fuc*** know me homie you don't want war
[Chorus]
Candy paint with the white on top
Lambo doors are the oo-op drop
If you busy plotting on what I got
Kick in your door, that's what you thought
Hundred thousand dollars on the table top
Half price my whips same price my watch
Got no jumper but I ball a lot
Bitch I'm young stoney, I do what I want
Candy paint with the white on top
Lambo doors are the oo-op drop
If you busy plotting on what I got
Kick in your door, that's what you thought
Hundred thousand dollars on the table top
Half price my whips same price my watch
Got no jumper but I ball a lot
Bitch I'm young stoney, I do what I want
Sobre Candy Paint
Está exitosa canción fue acertadamente producida por Louis Bell y el propio Post.

El tema "Candy Paint" es una canción polifacética del álbum, Fate of the Furious soundtrack.
El 19 de octubre de 2017, Post relanzó la canción como el segundo sencillo de su segundo álbum, Beerbongs & Bentleys.
La canción presenta el tema general de un Hot Whip con un acabado de pintura de caramelo, junto con referencias a la riqueza y el éxito de Post.
Apoyar a Post Malone
Post Malone no está entre los 500 artistas más apoyados y visitados de esta semana, su mejor puesto ha sido el 217º en septiembre de 2019.

¿Apoyar a Post Malone?

Ranking SemanalMedallero