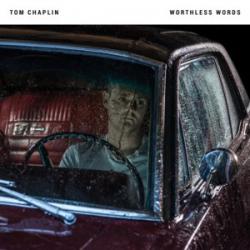 Worthless Words LETRA
Tom Chaplin
Añadir a Favoritas
'Worthless Words' se estrenó el . Este tema está incluido dentro del disco The Wave
Al final de la letra de Worthless Words podrás comentar sobre ella o acceder a más canciones de Tom Chaplin y a música relacionada.
The undercurrent is stronger today
This time it's different I'll keep it at bay
Who am I kidding I dial the number anyway
I feel it for a moment, yeah for a moment
I'm a pretender to a glorious throne
By 10.07 as I'm driving it home
I'm flying high but completely on my own
I feel it for it a moment
I'm sorry, so sorry
I'm sorry now now now
Gave my faithful heart
Over to rack and ruin
Cracked and crushed somewhere
Another star-crossed has been
Lost a world away
These worthless words I say
Like sorry
Three days later I'm fighting for breath
Death sees me look out over the edge
A soft sweet whisper says "careful where you tread"
I hear it for a moment
I'm sorry
I'm sorry now, now now now
So sorry
Más abajo podrás valorar y comentar la canción Worthless Words.
Puntuar 'Worthless Words'
¿Qué te parece esta canción?
-
0 votos
* Gracias a Hawli por haber añadido esta letra el 15/4/2017.
Comentar Letra
Comenta o pregunta lo que desees sobre Tom Chaplin o 'Worthless Words'
Comentar
+ Tom Chaplin
Canciones del Disco