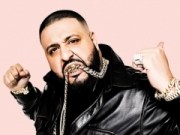 All black on everything
Letra y Canción
Añadir a Favoritas
Guardar en Playlist
ALL BLACK ON EVERYTHING es una canción de DJ Khaled.
LETRA
'All black on everything'
Yeah, yeah, yeah
All black everything
All black, you didn't know
All black Lambo's
All black everything
All black Nike's
All black diamonds, yeah
All black, you don't snitch
All black everything, all black Nike's
All black beautiful Girls, yeah
All black, Yo!
Verse1:
All black everything, Jordan and stuff
Symbolize Ya Brothaz screw up by the Feds got ?Em in Handcuffs
?.Sliver Chain I wear
Oh, in my Skin I'm all Black just like a pair of
Family worth black diamonds, resemble my character
They?Dismiss ?Em All, they got no reason to complain
All?all black, cause at the top is Arrack
At the stacks of all black Suitcases, cause I'm never gonna relax
Verse2:
Black boy tall from sitting next to us like Teachers stay on lecturing
Black boys and Gym, so they ,lead the Money worth Billions
Black sun glasses, cause my lyrics like so Hyper..
Black wolves realize my Talent, every full moon is the Beast comes out
Disband scarves represents scars and
.. Black and not be a fan of Justin Bieber
.. BMW all Black, just like my style black be in my mind
Chorus:
All black, you know
All black in name of all my musicians
All black everything
All black polos
All black Nike's
All black you didn't snitch
All black everything
All black, you know
Verse3:
All black credits cards for all the
When the Ladies go Crazy black Diamonds settling
Sliver pendant is Burning in your yard, black bangles for the
I told ?em this, black,. In the Back just like a Prodigy I would..
Go Support your words for
Black Tatters, all black, they use make all the
.. all the My brothers and the my sisters
Black pics they're staying at the head of this
And black, my duffle bag, we, cause Lil' Deshawn is got your back
Black, I'm the knight that let your, right
Watch for all times that watch 106& park freestyle Friday
Black like some?when I can't recall some
Every black like?they never had a job
All black everything, everything black
Brought you over everything, We're taking you back!
Chorus:
All black, you know
All black in name of all my musicians
All black everything
All black polos
All black Nike's
All black you didn't snitch
All black everything
All black, you know