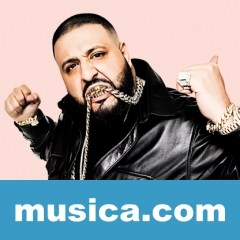 LETRA
Freaks, some gyal ah freak ah di week
Freaks, some gyal ah freak ah di week
Freaks, some gyal ah freak ah di week
Freaks, some gyal ah freak ah di week
Freaks, some gyal ah freak ah di week
Freaks, some gyal ah freak ah di week
Freaks, some gyal ah freak ah di week
Freaks, some gyal ah freak ah di week
Lights up the fire, you know we get higher
Rolling up loud, real niggas moving quiet
Like it then I buy it, you donkeys on a diet
Bringing all my jewels, how you know I start a riot
Riding with the bliquor, messing up her make up
You blowing up her phone, she ain't trying to pick up
Drinking out the bottle, I'm leaning with a model
I throw a hundred racks up, you think I hit the lotto
Riding with the wolves, I ain't talkin Minnesota
Shorty coming over, go and bend it over
Let me plank on it, put a drink on it
Heard you a freak, put my name on it (Montana!)
Freaks, some gyal ah freak ah di week
Freaks, some gyal ah freak ah di week
Freaks, some gyal ah freak ah di week
Freaks, some gyal ah freak ah di week
This girl tell me, say she horny
She want to give it to me out the door
This girl f*** me like she know me
She backed it up then she tipped on her toes
Big belly rude boy, million-dollar hustler
Pull up in that Beamer, all the ladies wan' f*** him
Everyting me have for take, no nigga fiake
Showered them pots like Vivian Blake
Don't make me pull up at your house in a Taxi
Them pussy rats like a bunch of whores
Sellin' work, and my niggas taxin'
And they never make me pay for no hoes, no
Murder for coke, rev, rev
Murder for coke?
Murder for coke, rev, rev
Murder for coke?
Big bills, big breasts in a bikini
Talkin' DC, LA, get a martini
Talkin' J-A-V-I, straight Trinny
True y'all, Double M, we gon' ride
Biggest of the boss, say ?Haile Selassie I?
?Haile Selassie I!?
Telly for the bitches, all ready for the bitches
Six whips, paper planes, I ain't never do the dishes
So provocative, ain't nobody stopping him
Shout-out to Toronto where I know a couple Habeshas
Rude boy, flexin', Double M necklace
You be on my line, I be on to the next one
I asked her nice? I asked her nice?
Green and white flags, fire lanes, I be runnin' twice
No facade, my pockets thick as Nicki Minaj
I poured Ciroc and I mixed it with the? I'm gone
My model bitch decent, I bought a couple pieces
She still suck her teeth, I be saying Givenchy wrong
I don't even say playboy, I say playnigga
And what the f*** you talking about with them fake figures?
I come through like, I mean, ?no, Nicki!?
I came through Southside Jamaica Queens, bitch
And everyboody know you on my dick
Montana!
fuente: musica.com


X
Artistas relacionados