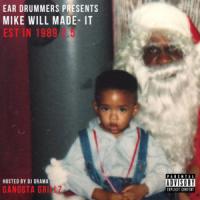 Any Many Miny Mo
Letra y Canción
Añadir a Favoritas
Guardar en Playlist
ANY MANY MINY MO es una canción de Gucci Mane del año 2013, este tema está incluido dentro del disco Notice Me.
LETRA
'Any Many Miny Mo'
Any Many miny mo, I dont know which way to go
Any many miny mo, all em all wear a rose
Anymany miny mo, thats the way I pick my hoes
Thats the way I pick my hoes
Any many miny mo, should I cook? or
Do so cook a for?
I went to sleep on top of bai (I went to sleep on top of bail)l
I woke up I was high as hell (woke up I was high as hell)
Can't leave my house with out my scale (can't leave the house without)
I love the 6's but hate the 12's
8 arms like an octopussy, 8 kinds thats an octokushy
30 grand I profit, I bought my girl a new pocket book (Gucci)
Gucci Mane Im overboard, I;m cookin dope in overlook
All ... I don did, all I guess Im a over crook
A jet full of dope and it just landed
This softball Im pitching to ya underhanded
Buy drop tops in the winter time, cause I'm on Miami beach
Eating good like its dinner time, dime with two Miami freaks
Jimmy Christian, Gucci, Louie, tell me which one I should do
Black Puerto Rican white tell me which one I should screw
Presidential roley bright, all em off what can ya do?
.. coming up my beak pieces man I'm super cool
The bets came in, the white came in, the pistol came in, the molly too
Astronaut they a rockstar, man Im so confused
I'm outta place, Im on the Earth
Drop a duece, whip it first
Break a fo', do it now
Remote controllin on my turf
5 star Macdonalds, man Im drinkin out the funnel
With Chanel or emilio which one Im give me baby mama
I just call me a negro, coming out of Follies
Michael ... Im hit em with that counterfeit
Or keep it a thousan eh...
[Hook]