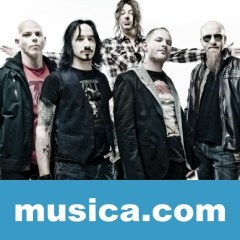 LETRA '1ST PERSON'
Why is everything so grey, is everything so strange
Is everything so thrown together by mistake?
Why is everything contrite, is everything a plight
Is everything so insincere and out of sight?
Why does everything seem wrong?
Does everything look dull?
Does everything seem blasted like it don't belong?
I wanna make it away, I wanna make it away
I wanna make it a gross misadventure
I wanna make you all
I wanna make you all
I wanna make you
Lie to me, lie to me
When did everything go bad, did everything fall flat?
Did everything decay and lose itself so fast?
When did everything succumb, did everything go numb?
Did everything lobotomize what it's become?
When does everything come back?
Does everything relapse?
Does everything save face and find itself at last?
I wanna show you the way, I wanna show you the waste
I wanna show you the worst misadventure
I wanna show you all
I wanna show you all
I wanna show you how to
Die for me, die for me
I wanna give it away, I wanna give it the waste
I wanna give it the worst misadventure
I wanna give it all
I'm gonna give it all
I'll never give up
Lie to me
Die for me
Now everything's a lie, everything's your lie
Everything's a face inside another lie
Now everything's a side, everything's one side
Everything depends on just which side you're on