COMING HOME
[Verse 1]:
I'm in pain like a window
It's getting harder to pretend oh
Cuz it's like I'm living with a ghost
Ain't nothing 'bout it natural
When you touch me I don't feel a thing
Conversations are one way
This side of you I've never seen before, yeah

[Pre-Hook]:
What's got you acting so brand new?
(damn I'm so confused)
This just isn't you

[Hook]:
Boy you look the same but I don't know you at all
It's like your number changed cuz you don't answer when I call, oh
Did I say something wrong?
Did I not put it on you?
I'm living with a stranger
You're lying here but it feels like you're gone
I'm missing you come home (home)
I'm missing you come home (home)
[Verse 2]:
Damn, I hate the distance 'tween the sheets
A million miles 'tween you and me
You know I never ever ever cheat
But this ain't my man touchin' me
I ask what's wrong, you say you're fine
How dare you look me in my eyes
Cuz you ain't never been that good at lyin', hoo oh

[Pre-Hook]:
What's got you acting so brand new?
(damn I'm so confused)
This just isn't you

[Hook]:
Boy you look the same but I don't know you at all
(I don't know you at all)
It's like you're number changed cuz you don't answer when I call, oh
Did I say something wrong?
Did I not put it on you?
I'm living with a stranger
You're lying here but it feels like you're gone

[Bridge]:
I'm missing you
So you can stop pushing me away, I swear
And we're still in this together
We're in this together, oh oh
Let me be clear babe
I'll do whatever just to find you
To get you back where you belong, oh!
Oh oh oooh..
[Hook]:
Boy you look the same but I don't know you at all
(but I don't know you)
It's like you're number changed cuz you don't answer when I call, oh
Did I say something wrong?
Did I not put it on you?
I'm living with a stranger
You're lying here but it feels like you're gone
I'm missing you come home (home)
I'm missing you (home)
Ooh I'm missing you (home)
Ooh missing you
Ohhaa mmm
fuente: musica.com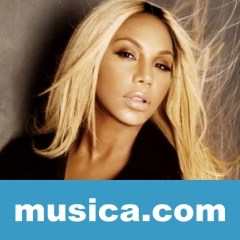 COMING HOME
LETRAS DE TAMAR BRAXTON
Letra añadida por:
lirycker
Escrita por:
ENRIQUE IGLESIAS,MARK TAYLOR,JAMIE SCOTT
Publicada por:
EMI MUSIC PUBLISHING,KOBALT MUSIC PUBLISHING LTD.,BARBARA ORBISON MUSIC COMPANY,ROY ORBISON MUSIC COMPANY,WARNER/CHAPPELL MUSIC, INC.,UNIVERSAL MUSIC PUBLISHING GROUP