NO
Looking back
At the dead ends and the detours
All I can do is long for a straighter line
Yeah, I was lost
I had no way of knowin'
Where the twists and turns were goin'
But sometimes you just gotta let the road wind

Could have been easier? Yeah
A little smoother ride, maybe so?
But lying here with you
Would I change one thing about that road?
No

I believe
Things happen for a reason
Even though you might not see it at the time
Cause now I know
Every plan that came unraveled
Every crooked path I traveled in my life
Led me here to your side

Yeah, I finally found you...
Could it have been easier? Yeah
A little smoother ride, maybe so?
But lying here with you
Would i change one thing bout that road?
It could have been easier, yeah
A little smoother ride, maybe so?
But lying here with you
Would i change one thing bout that road?
No
fuente: musica.com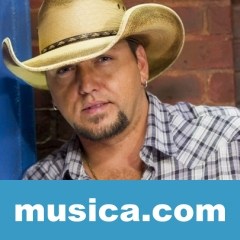 Ficha de la Canción
Título:
NO
Grupo/Cantante:
JASON ALDEAN
Letra añadida por:
RickRack
Escrita por:
WENDELL LEE MOBLEY,JIM COLLINS,TONYL MARTIN
Publicada por:
SONY/ATV MUSIC PUBLISHING LLC,WARNER/CHAPPELL MUSIC, INC.,SPIRIT MUSIC GROUP