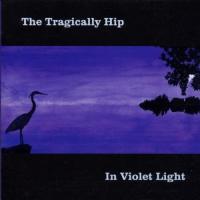 'All Tore Up' se estrenó el . Esta canción está incluida dentro del disco In Violet Light.
LETRA
'All Tore Up'
We were a blow out of wicked proportions
An accidental company
If we said, "We were going to go out and get all tore up tonight"
Then we did, we got a little happening
Play your tonight's the nights right
And don't clear the place
Sweep up a little on your way out
We might make it
With Dottie the bluegrass singer
Baring her local breasts
Singing, "You want an open concept?
I'll give you open concepts"
You play your f*** off nows right
And don't clear the place
Wreak some havoc on the way out
You might make it
"Drink up, folks, it's getting on time to close"
They said, "We don't even like you"
"I'm with you," I said
Perhaps you think the road is a means to an end
Where it's a living in the end
The living end, the living image of the end
Play your tonight's the nights right
And don't clear the place
Sweep up a little on your way out
You might make it
If your tonight's the nights right
And you don't clear the place
Sweep up a little on your way out
You might make it
Tonight's the night
Tonight's the night tonight
Tonight, tonight, tonight
Tonight's the night tonight
Tonight's the night tonight
Tonight, tonight, tonight
Tonight's the night tonight
Tonight's the night tonight