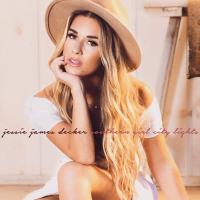 Use Your Words
Letra y Canción
Añadir a Favoritas
Guardar en Playlist
USE YOUR WORDS es una canción de Jessie James que se estrenó el , este tema está incluido dentro del disco Southern Girl City Lights.
LETRA
'Use Your Words'
Sitting here staring, studying your brown eyes
Wishing you would say the right thing
I'm always the one talking, but it's getting exhausting
I'm starting to wonder if it's me
Why's it so hard to open your mouth?
(Use your words)
Come on, say something
Baby, I can't read your mind
(Use your words)
Tell me what you're feeling
You're running out of time
(Use your words)
And I don't wanna give up, but I know that it isn't enough
(Use your words)
Use your words
Why you gotta shut down, get fired up and walk out
And take everything personally?
Is it your pride or ego?
'Round and 'round we go
You can't keep saying that you're sorry
Why's it so hard to fill me in?
(Use your words)
Come on, say something
Baby, I can't read your mind
(Use your words)
Tell me what you're feeling
You're running out of time
(Use your words)
And I don't wanna give up, but I know that it isn't enough
(Use your words)
Use your words
Sitting here staring, studying your brown eyes
Wishing you would say the right thing
(Use your words)
Come on, say something
Baby, I can't read your mind
(Use your words)
Tell me what you're feeling
You're running out of time
(Use your words)
And I don't wanna give up, but I know that it isn't enough
(Use your words)
Use your words