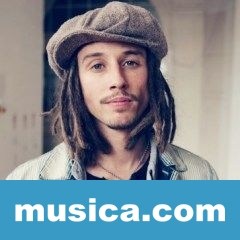 LETRA 'GET INVOLVED'
I don't wanna be a part of this and struggle no longer
Baby comes knocking on my door, I hide behind the sofa
I remember ten years younger I didn't have a problem
I wish I could get her again
I wish that we could've stayed friends
Why do you wanna stay friends?
I really don't mean no offense, oh no
She leave you with [?] other chance
If you didn't pick her up in your pants, oh no
When she hold you down
I go take her, I already told ya
So why you keep getting involved?
Why I gotta get involved?
Keep getting involved
Getting involved with those games
Why I gotta get involved?
Keep getting involved
Getting involved
Why'd you get involved?
Getting involved
Why'd you get involved?
Getting involved
[?] wherever I go, the trouble will follow
Now every night I'm locking my doors and closing my windows
I remember ten years younger there's no problems
I wish I could get her again (yeah)
I wish that we could've stayed friends
[?], oh no
Too blind to see what she doing
But I can see through her pretends, oh no
So brother come home, don't be foolish
I'm your boy, I don't know why you do this
I know you understand what the truth is
[?]
Why I gotta get involved?
Keep getting involved
Getting involved with those games
Why I gotta get involved?
Keep getting involved
Getting involved

Why'd you get involved?
Getting involved
Why'd you get involved?
Getting involved
Maybe he was right, maybe I was wrong
Maybe I've been far too close to see what's going on
That don't change the situation
You don't need no education
Sitting there procrastinating
I be off, I'll see you later
Why I gotta get involved?
Keep getting involved
Getting involved with those games
Why I gotta get involved?
Keep getting involved
Getting involved
Why I gotta get involved?
Keep getting involved
Getting involved with those games
Why I gotta get involved?
Keep getting involved
Getting involved
Apoyar a JP Cooper
JP Cooper no está entre los 500 artistas más apoyados y visitados de esta semana.

¿Apoyar a JP Cooper?

Ranking SemanalMedallero