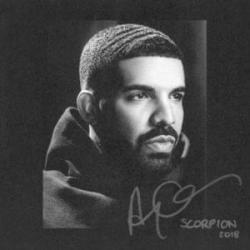 Blue Tint
Letra
Drake (ft. Future)
LETRA
Blue Tint (Letra/Lyrics)
[Intro: Future]
Mario!
Pluto
Gang gang, gang gang, gang
[Chorus: Drake]
Look who I'm fuckin' again
I had her on ice, but then
I watched the ice get thin
Now does she sink or swim
[Post-Chorus: Drake]
She had an attitude in the summer, but she bein' nice again
Double my price again
Top of the charts, back in they hearts
Nigga he strikes again, woah
Some niggas bitter with life and they hate me
They wanna put knife in my ribs, woah
[Verse 1: Drake]
Way this shit set up I live like Ronaldo
But I never been in Madrid, woah
She said that that she workin', I told her come over
And we can get right at the crib, woah
She finish at six but then say she got court in the morning
To fight for her kid
I told her I'd pray for the kid
[Pre-Chorus: Drake]
What a time this is
To be alive for this shit
President doin' us in
My window got blue in the tint, ooh
Did this shit once and I'd do it again
[Chorus: Drake]
Look who I'm fuckin' again
I had her on ice, but then
I watched the ice get thin
Now does she sink or swim
[Refrain: Future & Drake]
Blue faces, I got blue diamonds, blue tint, yeah
Blue faces, I got blue diamonds, blue tint, yeah
Jeez! Ayy, ayy
[Chorus: Drake]
Look who I'm stuck with again
I had her on ice, but then
I watched the ice get so thin
Now, does she sink or does she swim, now, ayy
[Post-Chorus: Drake]
'Cause she bein' nice again
Double my price again
Top of the charts, back in they hearts
Nigga he strikes again, woah
Some niggas bitter with life and they hate me
They wanna put knife in my ribs, woah
[Verse 2: Drake]
Nobody better, the show up and runnin'
And I could put that on the twins, woah
We not together but I get the info on you
'Cause I'm nice to your friends
Woah, woah, woah, woah
Yeah, they shouldn't have told me but they did
[Pre-Chorus: Drake]
What a time this is
To be alive for this shit
President doin' us in
My window got blue in the tint, ayy
Did this shit once and I'd do it again
[Chorus: Drake]
Look who I'm fuckin' again
I had her on ice, but then
I watched the ice get thin
Now, does she sink or swim?
[Refrain: Future]
Blue faces, I got blue diamonds, blue tint, yeah
Blue faces, I got blue diamonds, blue tint, yeah
Datos de esta canción
BLUE TINT es una canción de Drake y Future que se estrenó el , este tema está incluido dentro del disco Scorpion. Agradecemos a Ron*AL*dinho por haber sudido la letra de Blue Tint.
Sobre Blue Tint
En esta pista, Drake se muestra escéptico acerca de reconectarse con un ex porque previamente tuvieron problemas, pero finalmente decide darle a su relación otra oportunidad. La canción también incluye voces adicionales de Future.

Sí, tienen una extensa historia de colaboración, que se remonta a la remezcla de "Tony Montana" de Drake en 2011. Desde entonces, han trabajado juntos en numerosos temas, entre los que destaca el lanzamiento de un mixtape colaborativo titulado What a Time to be Alive en septiembre de 2015.