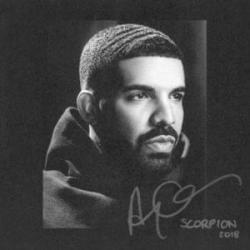 LETRA
Peak (Letra/Lyrics)
[Verse 1: Drake]
Treat you like princess
Rest in heaven, Diana
Piquing my interest
She got peak like Montana
England breeds proper girls
Where are all your good manners?
Reply with pleasantries
Honestly I can't stand ya
[Chorus: Drake]
Oh, oh, oh, oh
Oh, oh, oh, you gon' make me turn up on you
Oh, oh, oh, oh
Oh, oh, oh, you gon' make me turn up on you
[Verse 2: Drake]
What you thought of me?
Never had me missin' a beat
That's just a view from a cheap seat
They don't want problems with me
Talk used to be cheap, nowadays it's free
People are only as tough as they phone allows them to be
Girl, that could never be me
I found my peace, I'm about to say my piece
You might not agree with me
[Interlude: Stefflon Don]
Bitch been with this boy, yeah, for 4 weeks
I told her go on a date
All of a sudden she married
(?) bloodclaat married
[Chorus: Drake]
Oh, oh, oh, oh
Oh, oh, oh, you gon' make me turn up on you
Oh, oh, oh, oh
Oh, oh, oh, you gon' make me turn up on you
[Outro: Stefflon Don, Vinessa Douglas & Rhea Kpaka]
— What I'm sayin', in today really at our big, big age if you're gettin' with someone right now and you're linking them for couple weeks, they should know 'This is the girl I kinda want to see' so lemme lock off the ting but obviously in the world that we live in today is not like that.
— He is… did that — but obviously it takes time.
— You're chattin' shit. First of all you shouldn't have no problems at the beginning, it should be like honeymoon–
— That's what I said, that's what I said! The beginning is always honeymoon season.
— Yeah, well you overdo it and he's overdoin' it. Both of you are overdoin' it right now.
— Yeah, well, alright.
Datos de esta canción
PEAK es una canción de Drake que se estrenó el , este tema está incluido dentro del disco Scorpion. Agradecemos a Ron*AL*dinho por haber sudido la letra de Peak.
Sobre Peak
"Peak" es una canción sobre las relaciones de Drake con ciertas mujeres, y posiblemente podría aludir a Jorja Smith o RAYE, dos supuestos intereses amorosos de 2017 y 2018 respectivamente.

El gran número de referencias a la cultura inglesa indica que esta canción es sobre una chica británica. El título de la canción, "Peak", es una jerga londinense que significa esencialmente 'desafortunado', su relación con esta chica llegó a su punto máximo y no funcionó.