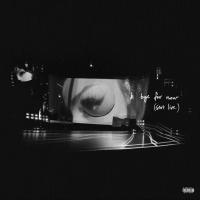 LETRA
[Chorus]
You, you love it how I move you
You love it how I touch you, my one
When all is said and done
You'll believe God is a woman
And I, I feel it after midnight
A feelin' that you can't fight, my one
It lingers when we're done
You'll believe God is a woman
[Verse 1]
I don't wanna waste no time, yeah
You ain't got a one-track mind, yeah
Have it any way you like, yeah
And I can tell that you know I know how I want it
Ain't nobody else can relate
Boy, I like that you ain't afraid
Baby, lay me down and let's pray
I'm tellin' you the way I like it, how I want it
[Pre-Chorus]
(Yeah) And I can be all the things you told me not to be
(Yeah) When you try to come for me, I keep on flourishing
(Yeah) And he see the universe when I'm in company
It's all in me
[Chorus]
You, you love it how I move you
You love it how I touch you, my one
When all is said and done
You'll believe God is a woman
And I, I feel it after midnight
A feelin' that you can't fight, my one
It lingers when we're done
You'll believe God is a woman
[Verse 2]
I'll tell you all the things you should know
So, baby, take my hand, save your soul
We can make it last, take it slow, hmm
And I can tell that you know I know how I want it, yeah
But you different from the rest
And boy, if you confess, you might get blessed
See if you deserve what comes next
I'm tellin' you the way I like it, how I want it
[Pre-Chorus]
(Yeah) And I can be all the things you told me not to be
(Yeah) When you try to come for me, I keep on flourishing
(Yeah) And he see the universe when I'm in company
It's all in me
[Chorus]
You, you love it how I move you
You love it how I touch you, my one
When all is said and done
You'll believe God is a woman
And I, I feel it after midnight
A feelin' that you can't fight, my one
It lingers when we're done
You'll believe God is a woman, yeah, yeah
[Outro]
(God is a woman) Yeah, yeah
(God is a woman, yeah) My one
(One) When all is said and done
You'll believe God is a woman
You'll believe God (God is a woman)
Oh, yeah (God is a woman, yeah)
(One) It lingers when we're done
You'll believe God is a woman
Sobre God is a woman
"God is a woman" es el segundo sencillo del cuarto álbum de estudio de Ariana Grande, Sweetener, que hace referencia a los placeres de las relaciones íntimas y, en consecuencia, fomenta el mensaje de liberación y dominación femenina. La canción fue brevemente mostrada en su vídeo musical "no tears left to cry", y fue insinuada de nuevo en el vídeo "no tears left to cry (BTS - Parte 2)".
A través de su entrevista con la revista Time, el tema se describe como un "himno, una explosión de sensualidad". La producción describe como "la voz de Grande fue estratificada para que suene como un coro, pero en realidad, es sólo ella, multiplicada". Según Ariana durante una entrevista con Jimmy Fallon el 1 de mayo de 2018, "God is a Woman" es uno de los temas favoritos de su abuela.

El tema fue especulado para ser lanzado el 20 de julio de 2018, después del programa de lanzamiento de Grande para el álbum "20th of each month". A medianoche del 12 de julio, Grande tweeteó que iba a lanzar la canción y el vídeo musical antes de tiempo como una sorpresa.
Apoyar a Ariana Grande
Ariana Grande está en la posición 180 del ranking de esta semana, su mejor puesto ha sido el 9º en febrero de 2019.

¿Apoyar a Ariana Grande?

Ranking SemanalMedallero