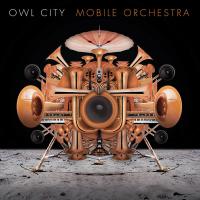 'Back Home' se estrenó el . Esta canción está incluida dentro del disco Mobile Orchestra.
LETRA
I'm saying goodbye to the skyline
Hello to the sweet pines
Gonna see you later street lights
I'm headed back to tree lines
To free time and starry nights
To bonfires and fireflies
Pack your bags it's time to go
Cause we got brighter lights back home
I've got aching feet
From walking over miles of concrete
And I can't wait to dream
But the city, you know she won't go to sleep
So I'm saying...
Goodbye to the skyline
Hello to the sweet pines
Gonna see you later street lights
I'm headed back to tree lines
To free time and starry nights
To bonfires and fireflies
Pack your bags it's time to go
Cause we got brighter lights back home
Yeah, we got brighter lights back home
Back home there's a girl named Mary Lou
A diner off the highway with a corner booth
And every gravel road is a trip down memory lane
And back home, where the corn grows ten feet tall
Every year's measured on the pantry wall
The willow trees are waving 'til we come back home again
I'm saying goodbye to the skyline
Hello to the sweet pines
Gonna see you later street lights
I'm headed back to tree lines
(To free time and starry nights
To bonfires and fireflies
Pack your bags it's time to go)
Pack your bags it's time to go
I'm saying goodbye to the skyline
Hello to the sweet pines
Gonna see you later street lights
I'm headed back to tree lines
To free time and starry nights
(To bonfires and fireflies)
Pack your bags it's time to go
Pack your bags it's time to go
(Cause we got brighter lights back home)

Apoyar a Owl City
Owl City no está entre los 500 artistas más apoyados y visitados de esta semana, su mejor puesto ha sido el 64º en marzo de 2010.

¿Apoyar a Owl City?

Ranking SemanalMedallero