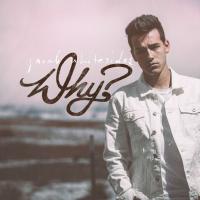 'Hold On Honey' se estrenó el . Esta canción está incluida dentro del disco Why?.
LETRA
'Hold On Honey'
[Verse 1]:
I know I could be anyone but I don't know who I should be
I'm heading no where fast but God knows that I tried everything
[Pre-Chorus]:
It's been a long way down
Such a long way down
[Chorus]:
So hold on honey don't you let me go
I am barely hanging by the end of my rope
Hold on honey don't you let me fall
Pick me up, pick me up
I need a miracle
[Verse 2]:
I wish I knew if it is what I've done, what's been done to me
Am I victim or the author of my own misery?
[Pre-Chorus]:
It was a long way down
Such a long way down
[Chorus]:
So hold on honey don't you let me go
I am barely hanging by the end of my rope
Hold on honey don't you let me fall
Pick me up, pick me up
I need a miracle
[Post-Chorus]:
Ohhhh
Ohhhh (I need a miracle)
I need, I need, I need, I need a miracle
A miracle
[Bridge]:
You are the only light I see
Breaking through a galaxy
That's going dim
You are the sound of melodies
You're the sweetest symphony of hope
That leads me home
[Chorus]:
So hold on honey don't you let me go
I am barely hanging by the end of my rope
Hold on honey don't you let me fall
Pick me up, pick me up
I need a miracle
[Post-Chorus]:
(I need a miracle)
I need, I need, I need, I need a miracle
I need, I need, I need, I need a miracle