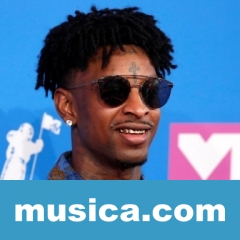 LETRA '2 SEATER'
[Intro: Quavo & DJ Holiday]
They be playin' with this shit, man
Y'all niggas playin' with the money
Holiday season!
Y'all don't even know what the f*** to do with this shit
Y'all niggas act like y'all ain't even used to this shit, ni***
That boy Cass!
[Chorus: Quavo]
I pour an eight in a liter (ayy)
We trendin' the web like PETA (we trendin')
I'm an OG like Adidas (OG!)
Two-seater, two-seater, two-seater (skrrt)
I got an iPhone and beeper (brrt)
Look at your ho, she a cheater (look at her)
And you still want to keep her (ew)
I just Michael Jackson, beat her (beat it)
[Verse 1: Quavo]
Don't talk about swag, I'm dabbin' (I'm dabbin')
I read up on all new assassins (pow)
I'm movin' in orderly fashion
We gotta move like Obama, Obama, Obama
My niggas playing with plastic (plastic)
My life a real scare tactic (scary)
You niggas drinkin' molasses
What is you drinkin'?
Why did you buy that and drink it?
When I first got my pound, I broke it down (ayy)
Dancin' with the work like I'm James Brown (ow)
Young ni*** havin' fame 'round town
Then we got rich off of verbs and nouns
Never been a sucker, never been a clown
Cash out a four-four check, then watch it bounce
Trap out the bando, trap out the ounce
Finesse the plug 'cause he keeps changin' amounts (go)
Thirty in my hand, pump on the couch
'Cause a ni*** paranoid now (paranoid)
If you come up, don't abandon your hood (naw)
They'll be the first to punch you right out
My life is lookin' amazin' (ooh)
If I send you rice, it come with the gravy
Think a ni*** talkin' crazy (huh?)
Try it 'fore you buy it, I make you pay me (go!)
[Chorus: Quavo]
I pour an eight in a liter (ayy)
We trendin' the web like PETA (we trendin')
I'm an OG like Adidas (OG!)
Two-seater, two-seater, two-seater (skrrt)
I got an iPhone and beeper (brrt)
Look at your ho, she a cheater (look at her)
And you still want to keep her (ew)
I just Michael Jackson, beat her (beat it)
[Verse 2: 21 Savage]
I'm from Zone 6, lot of killin' and drugs (21)
F*** an autograph, ni***, I'm strapped in the club (pow, pow, pow, pow)
I grab my bitch's booty every time that we hug (21)
She got ass shots, but I still fell in love (yeah)
Turn up the knob (21), Holiday, turn up the knob (21)
Street ni***, no job (ya dig), fake rappers get broad (straight up)
Glock .40 with the Gucci jacket (21)
F*** a diss song, close his casket (21)
Sold crack before I sold a record (I did)
Glenwood, ni***, right at Checker's, hold up, ni*** (21)
I'll pour a four up, ni*** (21)
I'll pick your ho up, ni*** (21)
I'll beat her throat up, ni*** (you dig?)
Sponsored by Pyrex, I'm scrapin' the bowl (skrrt)
Made a quarter million scrapin' the bowl (skrrt)
Bust-down Rollie came out the bowl (skrrt)
VVS' on me, ni***, they cold
[Chorus: Quavo]
I pour an eight in a liter (ayy)
We trendin' the web like PETA (we trendin')
I'm an OG like Adidas (OG!)
Two-seater, two-seater, two-seater (skrrt)
I got an iPhone and beeper (brrt)
Look at your ho, she a cheater (look at her)
And you still want to keep her (ew)
I just Michael Jackson, beat her (beat it)
Apoyar a 21 Savage
21 Savage no está entre los 500 artistas más apoyados y visitados de esta semana.

¿Apoyar a 21 Savage?

Ranking SemanalMedallero