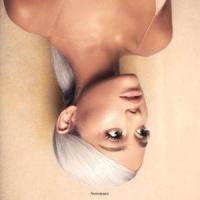 Breathin Letra
Letra de Breathin (Lyrics)
[Verse 1]
Some days, things just take way too much of my energy
I look up and the whole room's spinning
You take my cares away
I can so over-complicate, people tell me to medicate
[Pre-Chorus]
Feel my blood runnin', swear the sky's fallin'
How do I know if this shit's fabricated? Mmm
Time goes by and I can't control my mind
Don't know what else to try, but you tell me every time
[Chorus]
Just keep breathin' and breathin' and breathin' and breathin'
And oh, I gotta keep, keep on breathin'
Just keep breathin' and breathin' and breathin' and breathin'
And oh, I gotta keep, keep on breathin'
[Verse 2]
Sometimes it's hard to find, find my way up into the clouds
Tune it out, they can be so loud
You remind me of a time when things weren't so complicated
All I need is to see your face
[Pre-Chorus]
Feel my blood runnin', swear the sky's fallin'
How do I know if this shit's fabricated, oh?
Time goes by and I can't control my mind
Don't know what else to try, but you tell me every time
[Chorus]
Just keep breathin' and breathin' and breathin' and breathin'
And oh, I gotta keep, I keep on breathin'
Just keep breathin' and breathin' and breathin' and breathin'
And oh, I gotta keep, I keep on breathin', mmm, yeah
[Bridge]
My, my air
My, my air
My, my air, my air
My, my air
My, my air
My, my air, yeah
[Chorus]
Just keep breathin' and breathin' and breathin' and breathin'
And oh, I gotta keep, I keep on breathin'
Just keep breathin' and breathin' and breathin' and breathin'
And oh, I gotta keep, I keep on breathin', mmm, yeah
[Outro]
Feel my blood runnin', swear the sky's fallin'
I keep on breathin'
Time goes by and I can't control my mind
I keep on breathin', mmm, yeah
Agradecemos a Veromúsica por haber sudido la letra de Breathin.
Sobre Breathin
En "breathin", Ariana se abre sobre su ansiedad. Le reveló a Vogue que "siempre había tenido ansiedad", pero que los acontecimientos del atentado de Manchester le provocaron un trastorno de estrés postraumático.
Ariana Grande explicó en una entrevista: Creo que mucha gente tiene ansiedad, especialmente ahora mismo. Mi ansiedad es algo diferente, pero nunca he hablado de ello porque pensé que todo el mundo la tenía, pero cuando llegué a casa de la gira fue la más severa que creo que he tenido nunca.
La primera vez que referenciaron la canción fue durante su vídeo musical "No Tears Left To Cry", la canción fue aludida de nuevo durante el vídeo "No Tears Left To Cry (BTS - Part 2)", antes de ser lanzada oficialmente el 17 de agosto. La canción alcanzó el número 1 en la lista de singles de iTunes el 19 de agosto de 2018, y se anunció como el tercer sencillo de Sweetener. Un vídeo musical lanzado el 7 de noviembre de 2018 que contiene palabras como "Needy" e "Imagine". Estas palabras se especularon que serían la lista de canciones de su siguiente quinto álbum de estudio.