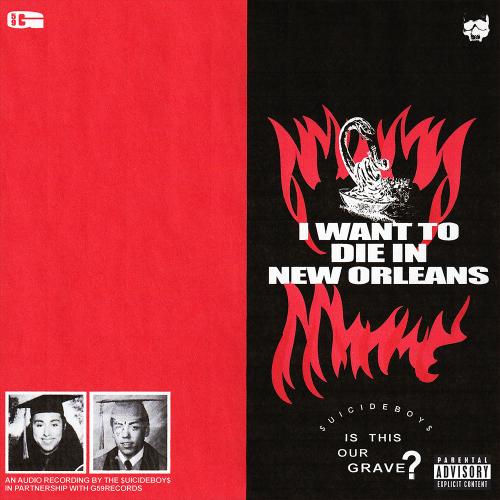 122 Days
LETRA
122 Days Letra
[Verse 1: RUBY DA CHERRY]
Uh, grew up on making fucking robo noises
I came to destroy, aye
Sold out shows 'round the globe twice know I feel like a fucking viceroy (I do)
Never say no to whatever drug, I always enter the void
When it is time that I die make sure I'm buried in FTP corduroy
$uicideboy$; most avoided, most ignored
I like their old stuff from before (I do)
Who am I, Freud?
I'm not who I thought I was anymore
[Refrain: RUBY DA CHERRY]
I'm not, like you
I'm not, like you
I don't want the life you live (I'm not)
I don't want no wife and kids (like you)
I don't want to die in this (I'm not)
All the things they said around me (like you)
I don't want the life you live (I'm not)
I don't want no fucking kids (like you)
I don't want to die in hell (I'm not)
All the things they said around me (like you)
I don't want the life you live (I'm not)
I don't want no fucking kids (like you)
I don't want to die in this (I'm not)
All the things they said around me (like you)
[Verse 2: $LICK SLOTH]
Ask me if I'm happy, stupid motherfucking question (hold up)
No pity needed finding women; I was seven
Was sad then
Running drugs up on my bike
You know I had a weapon
And then drugs became my obsession
Nobody can say they gave me a fucking thing
Got in front of money, I'm a G-O-D, hold up
Born south side, Westbank living legend
Revive your Christ, this your fucking day, right
Northside Shawty off the porch
Sippin' dip, Lil $lick
Wanna quit, life overrated as shit
Everyday eating sticks, gotta wash it down
And when I wash it down, you know what it's with (bitch)
[Refrain: $LICK $LOTH]
I just want some happiness
To live a normal life again (ah)
Slip right into nothing
Talk with my cousin, like he actually my cousin (I said)
I just want some happiness
To live a normal life again (ah)
Slip right into nothing
Talk to my cousin, like he actually my cousin
[Outro]
Everyday savings at the everything store, K&B!
Now, ask your K&B pharmacist for a three dollar coupon good on your next new or transferred prescription!
Datos de esta canción
122 DAYS es una canción de $uicideboy$ que se estrenó el , este tema está incluido dentro del disco I Want To Die in New Orleans. Agradecemos a Ron*AL*dinho por haber sudido la letra de 122 Days.