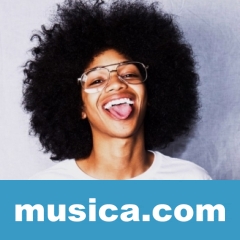 LETRA
Waking up inside a shawty half drunk
I had a shot, a tad pumped
I just broke up with my honey, it's a bad month
And money hungry mamis taking mad drugs
Right?
I might need a lift
Shawty in your pockets like lint for the rent
It doesn't make sense they just sent for the cents
And these girls go crazy for niggas who ain't shit
That's all cool to me, it's all gucci mane
I just play the field, I'm phil jackson
I don't need a savvy jacket feel jackson
All my twenties tubman I don't feel jackson
Flow game master whip, it's still crackin'
Flow game orlando brown, it's still crackin'
Pull up to the function, f*** it what's happening?
Hope they never catch you on the ave lackin'
Right?
Oooh
Hit my line if you feel mistreated
I can treat you right
Let me know if you really see it
Look into my eyes
Hit my line if you feel mistreated
I can treat you right
Let me know if you really see it
Look into my eyes
So we got the finest shawtys, the fattest asses
This is Mr. D Colter truant classes
True in fact your wifey is an acrobatic, she got a very gymnastic mattress
Ahh
They been all up in my mentions, I don't like it
Lately I had all my vices in a vicegrip
Mami gon' gimmie neck like no ISIS
No lackin' til mom in a new Chrysler
Crisis is this
I been off a whole damn zip and a fifth
Smellin' like we toke cancer off sticks
Singing like a rockstar, popstar, icon, nikon
Taking photos, no h20 though
Y'all niggas hate? Cool I could use the promo
And if it's Xanax, ni*** that's a no no
You feel mistreated? Of course I know so
Hit my line if you feel mistreated
I can treat you right
Let me know if you really see it
Look into my eyes