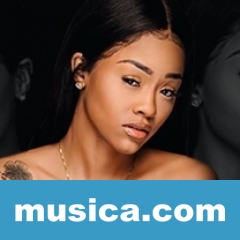 'One Mo Time' se estrenó el . Esta canción está incluida dentro del disco Tripolar.
LETRA 'ONE MO TIME'
Just one more time, one more time
Can I f*** and make you lose your mind?
Lay you down, make you remember all the times
I drove you crazy, boy you know that you can't lie
The way I'm scratching your back up, when you would beat it up
We fuckin' up the sheets baby, know you miss my love
Just gon' and eat it one more time, freak it one more time
I need it one more time, one more time, one more time
Don't tell nobody, let's keep it discreet
I drive you crazy, you know I'm a tease
Lady in the streets but a freak in the sheets
And if I play then I'm playing for keeps
You know you miss it, stop hiding it
Your eyes rolling back while I'm riding it
Looking for my spot, boy you findin' it
Trying your shit, I'm crying and shit
Hurting me boy, what you doing that for?
Tomorrow I know that I'm gon' be sore
Them other girls, they can't do it like me
That's why you always gon' come back for more
I know you miss this shit, act right, you wish you did
Boy you are so damn fine, can I get it one more time?
Can I get one more time? (one more time)
Boy I know what you like (one more time)
Make me feel like you're mine (one more time)
And it's just for tonight (one more time)
Can I get one more time? (one more time)
Boy I know what you like (one more time)
Make me feel like you're mine (one more time)
And it's just for tonight (one more time)
Just one more time, one more time
Can I f*** and make you lose your mind?
Lay you down, make you remember all the times
I drove you crazy, boy you know that you can't lie
The way I'm scratching your back up, when you would beat it up
We fuckin' up the sheets baby, know you miss my love
Just gon' and eat it one more time, freak it one more time
I need it one more time, one more time, one more time
I heard that someone's replacing me
I get to reminiscing about us when this liquor's up in me
See I ain't tryna mess up what you got going on
But stop playing, boy you know this is where you belong
That bitch ain't fuckin' with me, can't get wetter than me, boy you know I'm a freak
Eat it up like it's a feast, think my name Jesus how you on your knees, whoa
Fuckin' you slow
From the front or the back, f*** it, let's just do both
Got you fiendin' for more
I got you fiendin' for more baby
It's on my mind all the time
Let's stop pretending, you know that you mine
You know you miss it, boy stop wasting time
Let's just make love one more time, yeah yeah
Can I get one more time? (one more time)
Boy I know what you like (one more time)
Make me feel like you're mine (one more time)
And it's just for tonight (one more time)
Can I get one more time? (one more time)
Boy I know what you like (one more time)
Make me feel like you're mine (one more time)
And it's just for tonight (one more time)
Just one more time, one more time
Can I f*** and make you lose your mind?
Lay you down, make you remember all the times
I drove you crazy, boy you know that you can't lie
The way I'm scratching your back up, when you would beat it up
We fuckin' up the sheets baby, know you miss my love
Just gon' and eat it one more time, freak it one more time
I need it one more time, one more time, one more time

Apoyar a Ann Marie
Ann Marie no está entre los 500 artistas más apoyados y visitados de esta semana.

¿Apoyar a Ann Marie?

Ranking SemanalMedallero