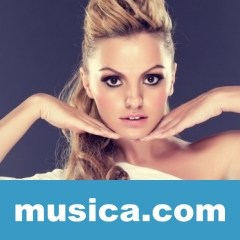 'You Used to Know' se estrenó el . Esta canción está incluida dentro del disco Mami.
LETRA 'YOU USED TO KNOW'
At the end she forgot to know
How to glow like a super girl
Too afraid cause she's been so low
Can you learn how to let it go?
And you don't have to be alone
You don't have to be in love
You don't have to give it all
You're not gonna fall
I'm gonna catch you baby
I'm gonna be your air
I'm gonna fly with you anywhere
It all just seems like a messed up f***
It always just seemes like you used to know
Sometimes it feels like you're falling down
It always seems like, but just remember you used to know
You used to know
You used to know
You used to know
You used to know
You used to know
You used to know
This girl I know
Yeah she's done it all before
Oh oh oh
And she's been so low
But she found a way to glow
And she's not afraid to show no
You used to know how to be a super girl
It all just seems like a messed up f***
It always just seemes like you used to know
Sometimes it feels like you're falling down
It always seems like, but just remember you used to know
You used to know
You used to know
You used to know
You used to know
You used to know
You used to know

Apoyar a Alexandra Stan
Alexandra Stan no está entre los 500 artistas más apoyados y visitados de esta semana, su mejor puesto ha sido el 303º en junio de 2011.

¿Apoyar a Alexandra Stan?

Ranking SemanalMedallero