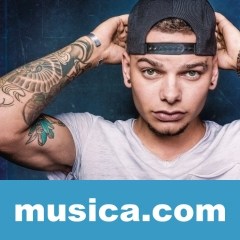 'It Ain't You It's Me' se estrenó el . Esta canción está incluida dentro del disco Experiment.
LETRA 'IT AIN'T YOU IT'S ME'
Barefoot front porch swingin', here all alone
Tracin' my steps tryna figure out what went wrong
You were here one minute then the next you leave
Now I'm stuck here tryna breathe
Note that says "It ain't you, it's me"
But it ain't you that's been going through hell
It ain't you with a heart for sale
It ain't you riding 'round this town
With a ghost in the shotgun seat
It ain't you that's been tryna call
It ain't you that still misses it all
You ain't the one that can't move on, still holdin' memories
It ain't you, it's me
I found some stuff I just couldn't throw away
Some old T-shirts and pics of us in a frame
I talk to the walls like they feel my pain
'Cause the echo of you is here to stay
I'm just stuck tryna find what it means
It ain't you it's me
It ain't you that's been going through hell
It ain't you with a heart for sale
It ain't you riding 'round this town
With a ghost in the shotgun seat
It ain't you that's been tryna call
It ain't you that still misses it all
You ain't the one that can't move on, still holdin' memories
It ain't you, it's me
It ain't you that's been going through hell
It ain't you with a heart for sale
It ain't you riding 'round this town
With a ghost in the shotgun seat
No, it ain't you that's been tryna call
It ain't you that still misses it all
You ain't the one that can't move on, still holdin' memories
It ain't you, it's me
Mm

Apoyar a Kane Brown
Kane Brown no está entre los 500 artistas más apoyados y visitados de esta semana.

¿Apoyar a Kane Brown?

Ranking SemanalMedallero