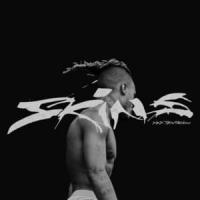 Guardian Angel Letra
Añadir a Favoritas
Guardar en Playlist
GUARDIAN ANGEL es una canción de XXXTENTACION que se estrenó el , este tema está incluido dentro del disco SKINS.
Letra 'Guardian Angel'
[Intro]
I'll be feelin' pain, I'll be feelin' pain just to hold on
And I don't-
[Verse 1]
Yeah
Listen close, what is this?
Is it heart break?
Is it truly what it feels like?
What it sound like?
What it truly with the extra shark teeth in the chest cancer all in the breast to the beat and the rules
Feeling like a pawn to the greed of these fools
But I never get a piece of the evil
In the room with these fake f*** niggas
When they ask I presume
I be telling, if I got a lot, I swear I resume
On my conquest
With the key to the chest
Where my mind slept
And to love where my heart