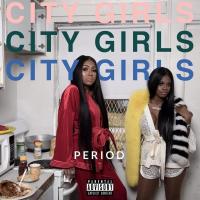 Rap Shit
Letra y Canción
Añadir a Favoritas
Guardar en Playlist
RAP SHIT es una canción de City Girls del año 2018, este tema está incluido dentro del disco PERIOD.
LETRA
'Rap Shit'
Haha, like we just, really just, in this shit
Like it really wasn't nothing to us, haha
Get they ass, Miami!
Ay, catch me ninety five south, doing the buck in the wraith
Super soft leather seats, with the luxury suede
Hottest bitches in the streets, Caresha, JT
They cut the check in the A, but we busting in Dade
Girl, don't be mad cause you fuc*** a lame
And that broke ass ni*** got you stuck in a cage
Never got shit to do, but always something to say
Dead ass, looking bitch, nobody's hunting you baby
I ain't f*** your baby daddy, I was fuc*** his face
You was fuc*** his friend, old slutty lil' thang
Before I climbed in the Rover, girl the truck was a Benz
First bitch from Opa-Locka with a couple of M's
Shit, sis can't come for me
It's cute, see the only bitch I see that's signed to Young Money
Shit, sipping ace of spades, keep your hunch punch, bitch
Y'all hoes ran through, pu*** done with, uh!
I don't really f*** with this rap shit
I was beating the block, like a savage
Now all I do is shop and get my ass lit
I'm up now, I don't give a f*** about my past, bitch
I don't really f*** with this rap shit
I was beating the block, like a savage
Now all I do is shop and get my ass lit
I'm up now, I don't give a f*** about my past, bitch
Let me show y'all hoes how it's done (watch this)
Just to set the record straight, ain't let you bitches know I ain't the one
I watch mamma trick niggas to keep the lights on
By sixteen I had a talk game, and two phones (facts)
I caught a case these bitches thought I was gone
Since a lil' bitch, I been a vet at proving them wrong (yeah)
F*** the feds and the law, they can't stop me (nah)
I'm still making bloody moves, I feel like Cardi B (Bardi)
A slick mouth bitch, with a attitude, real rude
And I been gang gang, running shit since middle school (on that)
My own daddy said I wouldn't be shit (fuck that nigga)
I looked at him, like we gon' see bitch (I'm on now)
I'm up now, I don't give a f*** about my past, bitch
I don't really f*** with this rap shit
I was beating the block like a savage
I don't really f*** with this rap shit
I was beating the block, like a savage
Now all I do is shop and get my ass lit
I'm up now, I don't give a f*** about my past, bitch