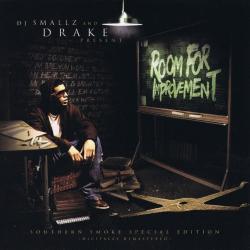 Drake's Voice Mail Box #1
LETRA
Jermaine [?] from [?]. The man, Drake, puts it the fuck down. He's doing his thing. He's got the hottest mixtape on the streets. It's early, it's nasty. He's putting it the fuck down, you know what I'm sayin'? Listen to that shit. Do your thing, aiiight?
Yo, yo, yo. This is your boy, Christopher [?], that's right, [?], chilling with my main man, Drake. [?] off-the-hook from this tape. You know how we get down. That's how we do it, the real house party, baby. Let's go, let's go, let's go!
Yo, nigga. What's up? This is Glenn Lewis, man. Had to holla at my boy, Drake: the incomparable, illustrious, lyrical genius hailing from the one and only Toronto, Up-North. Throwed niggas pay attention, how my nigga get down. Drake, let 'em have it man. '06, you know how we doing it this year. We doing it big, man. We 'bout to set this whole country on fire, 'bout to put this place on the map. Let's get it

fuente: musica.com

Comparte si te ha gustado



Puntuar Drake's Voice Mail Box #1
¿Qué te parece esta canción?
-
0 votos
Canciones del disco
Artistas relacionados